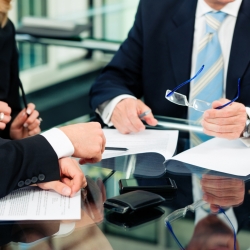 Our Corporate & Commercial practice is here to help your business perform and grow.  We have the expertise to advise on the myriad of corporate and commercial issues that can arise in your business: whether you are looking to enter into day-to-day business agreements, update standard terms of business, document how your business should be governed, set-up a new business, restructure an existing business, bring in new investment or buy/sell your business.
We recognise that every business, and every business-need, is different – and our legal advice is tailored accordingly.  We can help you find the best solutions for your business, and negotiate and draft legal agreements to implement your commercial deal (and always in straightforward, understandable language).
At Ballinger Law we pride ourselves on our personal service and expertise.  Helen Paramor, our Head of Corporate & Commercial, has extensive experience having spent her career at international City law firm, Simmons & Simmons; and then as in-house counsel at GIC, one of the world's leading Sovereign Wealth Funds.  Working with your other professional advisers, she will be involved in your project from inception to completion, getting to know your business and your business needs, while providing continuity of advice.  Ballinger Law's approach of a single lead point of contact avoids duplication of work between senior and junior team members, which means that we work more efficiently and unnecessary costs are not incurred.
In preparing your agreements, we often take advantage of Ballinger Law's litigation expertise: to try to make your contracts 'litigation-proof'.  Our Litigation team has day-to-day experience of litigation pinch-points – and we use that expert knowledge to draft clear contracts that would stand up in the event of a dispute.